News Release
Official News Release Download
It's that time again, Halloween is just around the corner!
The AbbyPD will have extra resources on patrol this Halloween dealing with public safety concerns and ensuring the streets are kept safe for young trick-or-treaters.
"We receive a large increase in calls for service on Halloween, including a disproportionate number of calls related to fireworks and firecrackers," said Sgt Judy Bird.
Here's an important tip from police: please keep 911 reserved for emergencies only. For fireworks or firecrackers complaints, direct your calls to City of Abbotsford Bylaws at 604-751-4190 until 11pm on October 31st.
Halloween can also be a nightmare on B.C.'s roads, according to ICBC.
Please slow down and follow the rules of the road -especially between 5 p.m. and 9 p.m., which is when most of our little ghosts and goblins will be trick-or-treating.
For the kids, ICBC suggests they have bright costumes that fit well so they don't trip on them, follow a safe route, trick-or-treat in groups, and follow the rules of the road.
And for those of us with pets, many pets are not used to an increase in foot traffic, strangers at the door or fireworks, please keep your pets indoors- they are safer there.
Have a fun and safe Halloween, everyone!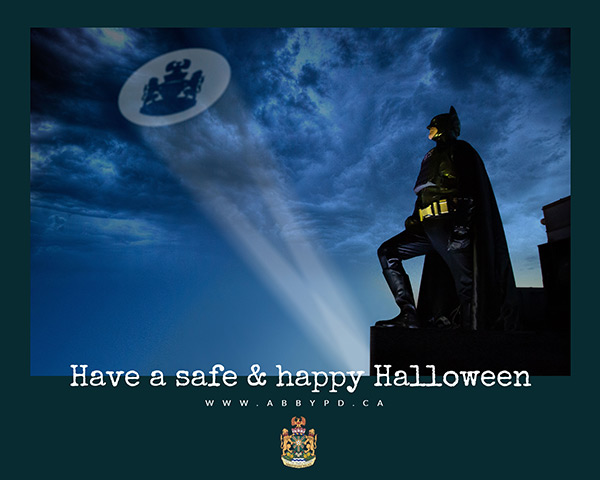 Sgt Judy Bird
Abbotsford Police Media Relations Officer
[email protected]