Police Board Members
The current members of the Abbotsford Police Board are:
Mayor Henry Braun (Chair),
Mark Warkentin
Mike Welte
Chris Dominato
Amanda Macpherson

Mayor Henry Braun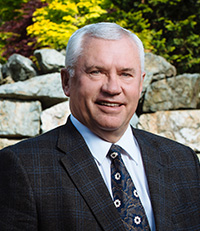 Henry has been an Abbotsford resident for close to six decades and was the co-owner, president and CEO of Abbotsford-based Pacific Northern Rail Contractors Corp up until his retirement in 2003. Henry was also the President of Braun Investment Group Ltd. and Meadowood Place Developments Inc., companies that developed and owned commercial and residential income producing real estate properties. As a long time Abbotsford businessman, he is enjoying the opportunity to put his years of business experience to work for the city and people of Abbotsford.
Henry understands that great communities don't happen without great volunteers. Leading by example, he has served on the Abbotsford Police Board, the Economic Development Commission of the City of Abbotsford, the Abbotsford Airport Authority Board of Directors, the Trinity Western University School of Business advisory board, the board of directors of the Organized Crime Agency of B.C. and a member of the Board of Directors for Canada Place Corporation.
Henry's community and philanthropic involvement doesn't stop there. He is also actively involved in his local church, in helping Abbotsford's homeless, as well as with higher education. In 2008, he received the Order of Abbotsford for his tireless dedication to making Abbotsford a better place.
Henry and his wife Velma have been married for 43 years. His three children and seven amazing grandchildren are his inspiration for making sure Abbotsford remains a wonderful place in which to grow up and grow old, well into the future!
Mark Warkentin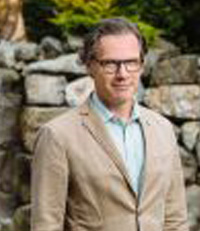 Mark Warkentin is a founding partner of Linley Welwood, and served as Managing Partner of Linley Welwood and its predecessor firm for nine years. His areas of practice include real estate transactions, real estate development, business transactions, financing, corporate, and commercial law. He holds a B.A. (magna cum laude) from the University of Saskatchewan (1988), and an LL.B. from the University of British Columbia Law School (1992). He has a diverse background in business law, criminal law, and civil litigation including seven years with one of BC's leading personal injury firms.
Mark has been involved for many years with the Canadian Bar Association, Abbotsford and District Bar Association, as a guest lecturer at Professional Legal Training Course, and as a presenter on legal topics at the Real Estate Investment Network (REIN). He currently is the Vice President of the Abbotsford Chamber of Commerce. In 2014 he was appointed to the board of the College of Traditional Chinese Medicine Practitioners and Acupuncturists of British Columbia, where he chairs the Inquiry Committee and sits on the Finance Committee. In July 2016 he was appointed to the Abbotsford Police Board.
He and his wife live in Abbotsford and are parents of two French immersion students.
Mike Welte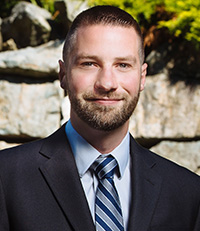 Mike is the General Manager of Hub Fire Engines, a local Fire Engine Manufacturer here in Abbotsford. The previous 12 years were spent in various lending and leadership positions within the Financial Industry. At Farm Credit Canada and Canadian Western Bank, Mike served a mix of commercial clients, real estate developers, agricultural producers and agribusiness operators.
Mike is a past president of the Abbotsford Chamber of Commerce and has served as the past-chair of the Chamber's Agricultural Committee while representing the Chamber on the City of Abbotsford's Agriculture Dyking, Drainage, and Irrigation Advisory Committee, Economic Development Commission, Mayor's Task force on Economic Prosperity and the Homelessness Task Force.
Mike has served as a committee chair, committee member or volunteer for numerous community organizations including the Abbotsford Airshow, Abbotsford Community Foundation, Agrifair, BC Summer Games and UFV. In 2014, he was appointed as a task force member for the Abbotsford School Board – Trustee Remuneration Committee and in 2016 to the City of Abbotsford – Mayor and Council Remuneration Working Group.
Currently, Mike is the past President of the Abbotsford-Matsqui Rotary Club and a Provincial Appointee to the Abbotsford Police Board.
A UFV Graduate with a Bachelors of Business Administration; Mike was born, raised and educated in Abbotsford.
Chris Dominato
Chris Dominato was appointed to the Abbotsford Police Board March 9, 2018. Chris holds a CPA,CGA designation and is a finance leader with extensive experience within the high tech and manufacturing sectors. Presently, he is the CFO of the Van Maren Group of Companies. Previously, Mr. Dominato has held positions of Vice President of Finance & Corporate Services at the Woodtone Group of Companies, Manager, Financial Analysis at Kodak Graphic Communications Canada, Controller at Digital Payments Technologies, and Assistant Controller at Creo Inc. Active in his community, Mr. Dominato previously volunteered as Treasurer of Abbotsford Soccer Association and is currently an active participant in community initiatives both from planning perspective and participation.
Amanda Macpherson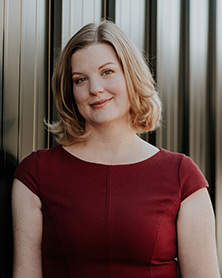 Amanda Macpherson was appointed to the board in June 2020 and has been a resident of Abbotsford since 2014.
Amanda is the Executive Director of Chilliwack Restorative Justice and Youth Advocacy Association and has worked in nonprofit organizations for over a decade. She has a BSc in Public Management with additional education in nonprofit management and restorative justice.
She is an active member of the Public Safety Advisory Board in Chilliwack and a member of the Living Wage Employers Committee. Amanda is also a leader with 2nd Abbotsford Scouts where her two sons are members.