Police Board Members
The current members of the Abbotsford Police Board are:
Mayor Ross Siemens
Chris Dominato
Paula Olmstead
Mandy Padda
Gordon Holloway
Amrik Narang
Michelle Sagert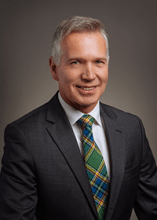 Ross Siemens was elected Mayor of the City of Abbotsford on October 15, 2022 after serving on Abbotsford City Council as a Councillor from 2014 – 2022.

Ross was born and raised in Abbotsford. He previously served on the District of Abbotsford Council from 1986 to 1990. While serving on the District Council, he helped initiate the Business Improvement Area legislation that established the Abbotsford Downtown Business Association. He left politics in 1991 to work with Youth with a Mission (YWAM) in Hong Kong. Along the way he had the opportunity to work with Teen Challenge in Macau and also taught English at Shenzhen University in China for a semester. Upon returning to Canada, he eventually purchased his family's business, Hub Motor Service (Siemens Garage Ltd.), established by his grandfather in 1954 in Downtown Abbotsford.

Ross understands the unique role that small businesses play in building a strong and engaged locally based economy and is excited about opportunities to help these businesses continue to thrive. Ross is also passionate about refugee relief work, welcoming refugees into the community, and helping them to succeed.

Ross has been married to his wife Kelly, a teacher, since 1992, and they have two daughters: Ashley and Alexandra.
---
Chris Dominato
Police Board Committees: Human Resources (Chair), Finance
Chris Dominato was appointed to the Abbotsford Police Board March 9, 2018. Chris holds a CPA,CGA designation and is a finance leader with extensive experience within the high tech and manufacturing sectors. Presently, he is the CFO of the Van Maren Group of Companies.
Previously, Mr. Dominato has held positions of Vice President of Finance & Corporate Services at the Woodtone Group of Companies, Manager, Financial Analysis at Kodak Graphic Communications Canada, Controller at Digital Payments Technologies, and Assistant Controller at Creo Inc.
Active in his community, Mr. Dominato previously volunteered as Treasurer of Abbotsford Soccer Association and is currently an active participant in community initiatives both from planning perspective and participation.
---
Paula Olmstead
Police Board Committees: Policy Review and Governance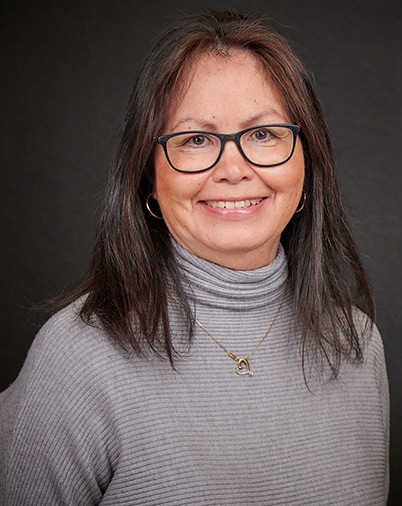 Paula Olmstead (nee Silver) was appointed to the Abbotsford Police Board June 2021. Born and raised in Abbotsford and a Sumas First Nation (Semá:th) Member.
Paula is employed for Semá:th as a housing assistant since February 2021. Paula had a successful catering business and closed her business due to COVID. Paula was also employed with the Aboriginal Education Department and presently contracts out to work closely with the students and staff, providing education on the importance of the cultural ways and the knowledge of her elders.
Paula is also a board of Director for the Fraser Valley Aboriginal Child & Family Services Society also known as Xylohemeylh since 2017.
Over the years, Paula has made relationships with Abbotsford Police Officers to take high risk youth on an annual canoe journey (Pulling Together) with the Sto:lo Spá:th Canoe Family. Her goal is to bridge indigenous communities with the Abbotsford Police and strengthen the relationship.
Paula and her husband Owen Olmstead both live on Sumas First Nation. They have six (6) adult children and six (6) beautiful grandchildren. She loves the outdoors and enjoys hunting, camping, cooking, and spending time with her family. She is presently working full time, completing her First Nation Housing Manager Certificate with Vancouver Island University, and managing her home life as well as her Board duties.
---
Mandy Padda
Police Board Committees: Finance
BCAPB Representative (Alternate)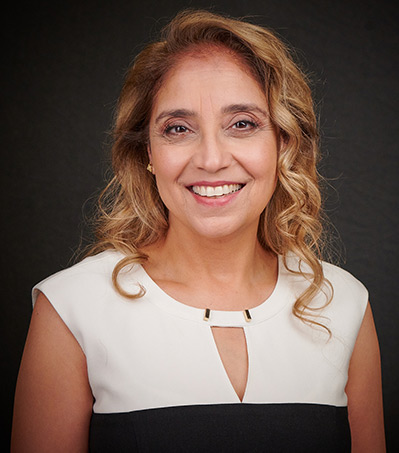 Mandy Padda was appointed to the Abbotsford Police Board in June 2021. Mandy's career in healthcare, counseling, and social services spans over 35 years. She has leveraged her strong and innovative leadership skills within diverse sectors including health care, child welfare, education, and private business. Initially trained as a Cardiology Technologist, she has worked in the field of design and implementation of health services for those challenged with mental health and addictions. She is a founder of multiple Opioid Agonist Treatment Centres in the Fraser Valley and has brought together various stakeholders to increase collaboration and ensure a coherent, accessible, and culturally safe platform for individuals and their families.

Mandy has been a recognized as a community leader, and holds a special interest in multiculturalism and diversity, supporting and empowering women and youth to build bright futures. Mandy has also served on several Boards and advisory committees. Most recently, as a board director, she provided strategic advice and expertise to the leadership team at SARA, a non-profit providing safe refuge and community-based resources for women in Mission and Abbotsford.

Mandy has dedicated her life to working for her community and passionately representing those who need help. A resident of Abbotsford for over 20 years, she is a mother of three sons and a very proud grandma.
---
Gordon Holloway
Police Board Committees: Finance (Chair), Human Resources
Gordon Holloway was appointed to the Abbotsford Police Board in July 2022. He is a Fellow Chartered Accountant with an extensive 30-year career as an assurance partner with several notable high-profile firms. Although Gordon retired from practice in 2013, he is now a consultant on finance, succession, structure and governance to families and entrepreneurial businesses.
He served as a board member with the BC Securities Commission for five years and continues to volunteer his time and knowledge serving on Boards and Committees in the community.
Gordon has been recognized for many of his contributions, most notable receiving the prestigious Lifetime Achievement Award in 2019 from the Chartered Professional Accountants of BC. Gordon is a long-time resident of Abbotsford.
---
Amrik Narang
Police Board Committees: Policy Review and Governance (Chair)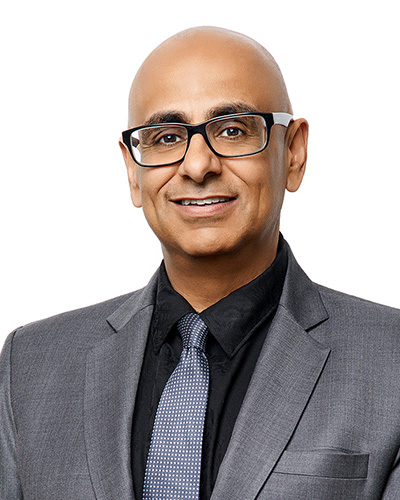 Amrik Narang was appointed to the Abbotsford Police Board October 1, 2022. He completed his Bachelor of Laws in 1999 at the University of Ottawa. Amrik has been practicing law in Abbotsford since 2003 and merged his legal practice with KSW Lawyers in their Abbotsford office in June 2022 where he is now Associate Counsel. He assists clients with corporate, real estate, and probate matters.
Amrik has called Abbotsford his home nearly his entire life except for when he went to law school in Ottawa for 3 years, and while he lived in Vancouver while serving as a law clerk to two Justices of the British Columbia Court of Appeal upon which he articled at a national law firm.

Throughout the years, Amrik has volunteered his time and expertise to a number of charitable organizations including the Indo Canadian Business Association, Indo Canadian Community Advisory Committee at the University of the Fraser Valley and most recently he served on the Board of Directors with Archway Community Services from 2020 to 2022.
Michelle Sagert
Police Board Committees: TBA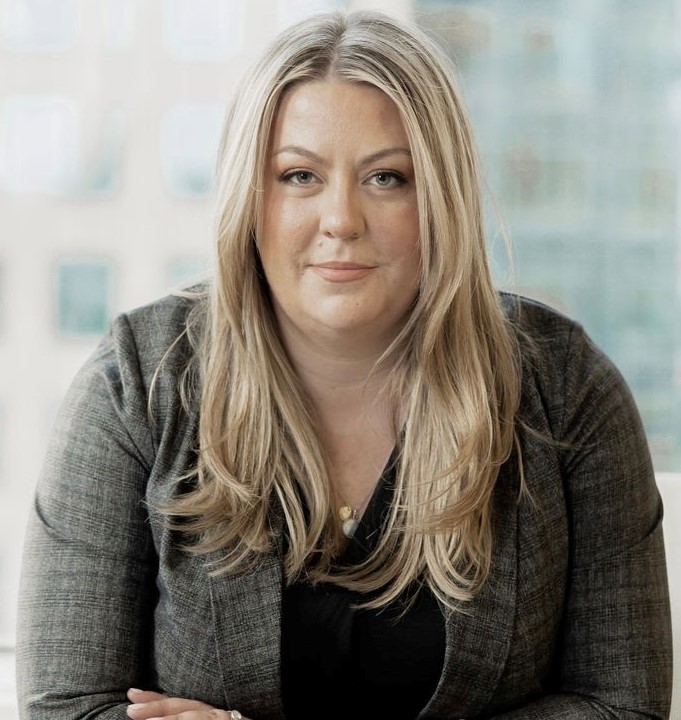 Michelle Sagert was appointed to the Abbotsford Police Board on June 28, 2023. Michelle attended the University of the Fraser Valley and graduated in 2011 with her Bachelor's degree in Criminal Justice. She went on to obtain her law degree from Leicester University in 2016 and graduated at the top of the class, receiving several awards for academic achievement.
Michelle practices primarily in personal injury and family law, representing clients at all levels of Court including the Supreme Court of Canada and regularly advocates for her clients in the Supreme Court of BC and BC Court of Appeal. In her family law practice, she acts for individuals with high net worth, family businesses or self-employment income on matters of spousal or child support and on difficult parenting issues including relocation, parenting time, or parental alienation.

Michelle's advocacy in the Supreme Court of B.C. is frequently selected for publication in leading legal texts including the Thomson Reuters' publications of Canadian Cases on the Law of Torts, Practice Cases as well as its Litigator service. The decisions resulting from Michelle's advocacy were selected because the editors consider these to be important cases in the law and in practice procedure. The publications allow students and other lawyers access to important cases and decisions of the Court.