Victim Service Volunteers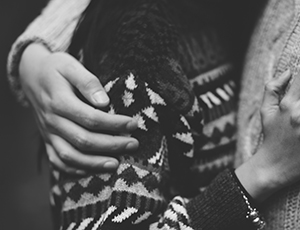 Working with the Abbotsford Police Victim Services Unit is challenging, demanding, and rewarding for the individual. Due to the nature of the work, individuals must be of high caliber. All potential volunteers are required to complete a Volunteer Application, a Security Clearance Form and an Integrity and Lifestyle questionnaire. Thereafter, an interview will be conducted.
Successful applicants will receive training materials before training begins. There will be a three month probationary period for new volunteers followed by an evaluation.
It is imperative that applicants be honest, responsible, reliable and mature individuals who are sensitive to the needs and feelings of victims of crime.
VOLUNTEER QUALIFICATIONS for victim serices
Worker Commitment
Volunteers are expected to adhere to the following:
One year commitment following training;
Sign agreements on ethics and confidentiality
Attend all sessions of Basic Training
Work a four hour office shift each week and assist with Crisis Response shifts
Optional: attend workshops and/or conferences as they are available

---

Requirements
The qualified applicant will:
Reside within 30 minutes of our APD Headquarters at 2838 Justice Way
Be primarily interested in aiding those individuals victimized by crime and trauma
Have integrity and be able to work effectively within a police environment
Be committed to working one 4 hour shift in the office each week and two 12 hour on call shifts each month. In addition, be committed to attend all required training sessions and staff meetings
Be mature and demonstrate good judgment
Be honest, responsible and reliable
Have a valid B.C. Class 5Driver's Licence and have obtained and maintained provincial vehicle insurance
Be able to obtain and maintain an enhanced security clearance by the Abbotsford Police Department
Be of good moral character and conduct and be willing to sign a code of ethics
Be able to deal with individuals in a non-judgmental, non-prejudicial manner
Be people oriented and personable
Be computer literate
Be able to write and communicate well. Use appropriate language at all times
Be able to take directions and yet think independently
Take an oath of confidentiality and understand that any breach of confidentiality is cause for immediate termination
Present a professional demeanor and adhere to the ascribed dress code
Be flexible
Be able to work harmoniously with others
Be 19 years of age or older
Demonstrate strong self-awareness and good stress management

---

how to apply
If you would like to apply as a Victim Services Volunteer please submitt an application through our online pre-screening software.
For more information on how to become a Victim Services Volunteer, please contact the Volunteer Coordinator at [email protected]

*This email address is not monitored 24/7 and is not to be used to report a crime. If you need immediate crisis assistance, please contact the Crisis Line at
1-800-784-2433 or through their website at https://crisiscentre.bc.ca

If you have an emergency, please call 911.