Message from the Chief of Police
---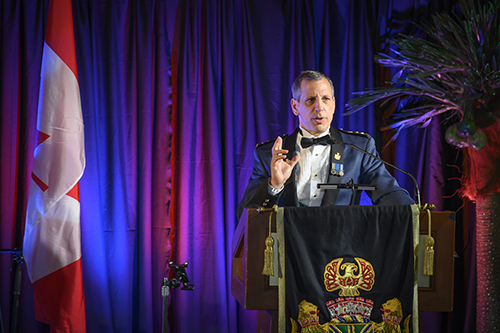 Abbotsford has grown significantly as a City and continues to grow. That growth presents many positives but it also poses difficult challenges as we have seen over the last few years. We want to change that story using the 'we' approach, where our partners and our community commit to work together with us to make Abbotsford a safe place to call home. We need to be a community that is a safe and respectful place for everyone.
The members and staff of the AbbyPD are proud to serve this community and are committed to keeping it safe. Policing today is complex and challenging and it is our job to overcome difficult issues. We will always look to maintain the public's trust and if things go wrong along the way we will be open and accountable about our course of action.
We are a fortunate department who has dedicated partners and a community that truly cares and wants to be part of the solution. Together we will find collaborative and innovative solutions to address public safety in Abbotsford. We at the AbbyPD look forward to working with all of you.
Thank you for visiting the AbbyPD.
Respectfully,
Mike Serr
Chief Constable
Follow Chief Constable Mike Serr on Twitter @ChiefSerr