news & media
Help Deter Property Crime
Text AbbyPD 222973
Report a crime or incident through text.
The AbbyPD Gang Crime Unit
Dedicated to enforcement, gathering intelligence and supporting community and youth programs aimed at reducing the impact of gangs in our city.
#ABBYAGAINSTGANGS
Join the It's A No Campaign
If you receive a request for
a personal photograph:
1. Download and send the 'It's a NO' image

2. Close the chat
Join us in celebrating this great country!
Police departments from across the lower mainland are celebrating Canada Day on July 1st. Happy Canada Day from the Abbotsford Police Department, Metro Vancouver Transit Police, BC RCMP, Delta Police Department and New Westminster Police Department.

Celebration Video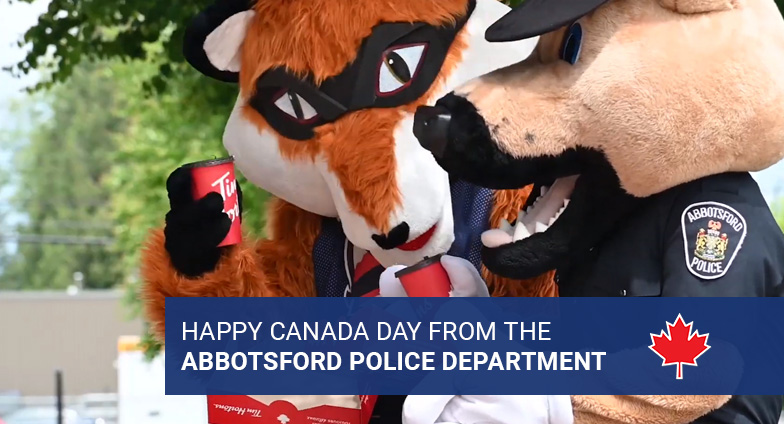 Featured Stories
Facebook and Instagram Live!
Check out events calendar for Facebook Live and Instagram Live dates at the Abbotsford Police Department.
We will be live streaming on Facebook and Instagram social media platforms. The AbbyPD Media Team will be available to answer your questions and discuss different topics weekly! Have questions or topics you would like covered?

askmedia@abbypd.ca
Mt Baker Climb to Remember
Fifteen hikers started their training this past week in preparation for a climb up Mt. Baker next month (July 21-23). Included in this group are Abbotsford Police Department Officers, the children of the late Constable John Davidson (Fay, Dina and Drew), and members of the Central Fraser Valley Search and Rescue, RCMP and Abbotsford Fire Rescue Service.
Abbotsford Police - John Goyer Memorial
ALS Charity Golf Tournament & Silent Auction
Monday July 22nd 2019
11:00AM Registration / 1:00PM Shotgun Start
More details can be found on our Facebook Event Page
Join Abby PD
Abbotsford Police Department is dedicated to providing the highest quality of police service to the citizens of Abbotsford.
In partnership with our community, we are committed to ensuring safety and security by enforcing the law, preventing crime, and responding to community needs.
Our 221+ sworn police officers, 80+ civilian staff, and 80+ volunteers are dedicated to providing the highest quality of police service to the citizens of Abbotsford.
We place great value on respect, diversity, accountability, ethics, integrity, innovation and leadership. We continuously strive for improvement and we are committed to our mission to
make Abbotsford the safest city in BC.
Join Today
Missing
Persons
We are committed to ensuring that reports of missing persons are addressed in a timely and sensitive manner.
make a request
The Abbotsford Police Department is pleased to offer a wide array of services for the citizens of our community. This section explains some of those services, in order to assist you in meeting your specific needs. Please refer to the listed links to obtain direction and instructions to allow us to serve you in the most efficient manner possible.
CRIME PREVENTION
COMMUNITY POLICING
MANAGEMENT
MESSAGE FROM THE CHIEF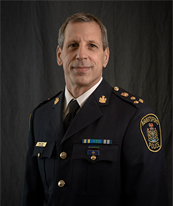 Abbotsford has grown significantly as a City and continues to grow. That growth presents many positives but it also poses difficult challenges as we have seen over the last few years. We want to change that story using the 'we' approach, where our partners and our community commit to...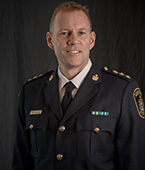 Deputy
Chief Constable
Brett Crosby-Jones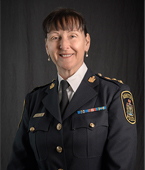 Deputy
Chief Constable
Paulette Freill