News Flash
Moustaches & Beards
are all the rage at AbbyPD this Movember!

Abbotsford residents who happen upon AbbyPD officers this month might notice a significant increase in the amount of facial hair! And it's not just the officers - you may also see some large mustaches on Abbotsford Police Patrol cars!
Be in the know!
Sign up for Abbotsford Police News Releases to be directly sent to you!
Led by the Combined Forces Special Enforcement Unit of British Columbia (CFSEU-BC), in partnership and collaboration with the RCMP and all municipal police agencies, there is an intelligence-led enforcement effort underway. This includes enhanced overt and covert operations, proactive enforcement targeting those who pose the highest risk to public safety, increased focus on personally interacting with those involved in gangs, and ensuring that those who engage in, assist, or support gang-related violence are held accountable.
Video Message From
the AbbyPD
Thank-you for watching, and remember that there is Strength in Community.
Online Crime Reporting
AbbyPD is excited to annouce their new online crime reporting.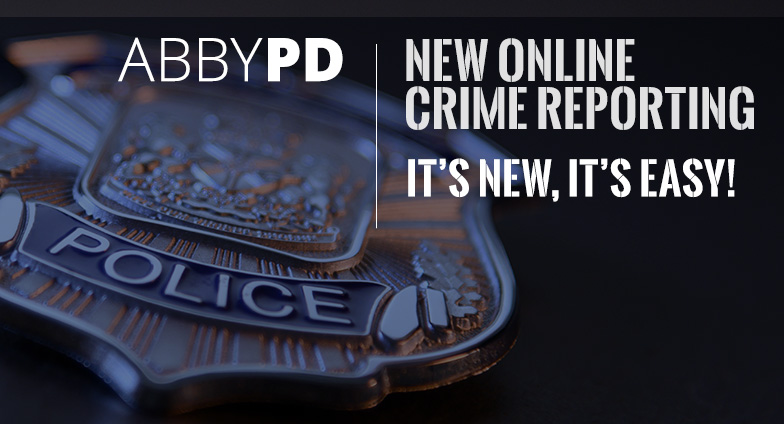 PATHWAYS

The Abbotsford Police Department's PATHWAYS program implements evidence-informed strategies to offer services to youth and young adults identified as being at-risk for gang-participation or other criminal activities.

Read More
Help Deter Property Crime
Text AbbyPD 222973
Report a crime or incident through text.
Join the It's A No Campaign
If you receive a request for
a personal photograph:
1. Download and send the 'It's a NO' image

2. Close the chat
How do I report spam?
@canantifraud advises not to open unsolicited emails/ when the sender is unknown. Spam & related violations can be reported to enforcement agencies through the

Spam Reporting Centre
Events Calendar
Online Recruiting Info Session
Online Recruiting Info Session – Recruits + Operational Support Officers Learn about our process and how to be competitive for a policing career with us! Sign up Here
Community Connect
Do you know someone who's homeless? Struggling with addiction? Suffering from untreated mental health issues? There is help.
Please take a moment and reach out... make that call to Cedar Outreach Society at 604-835-5225 or visit www.cedaroutreach.com.
AbbyPD's SORT (Street Outreach Response Team) officers are out EVERY DAY helping connect people with community resources. Help US keep others from slipping through the cracks. For more info call AbbyPD at 604-859-5225.
More about SORT in Abbotsford...
Check out 👉 https://www.cbc.ca/player/play/1849382979675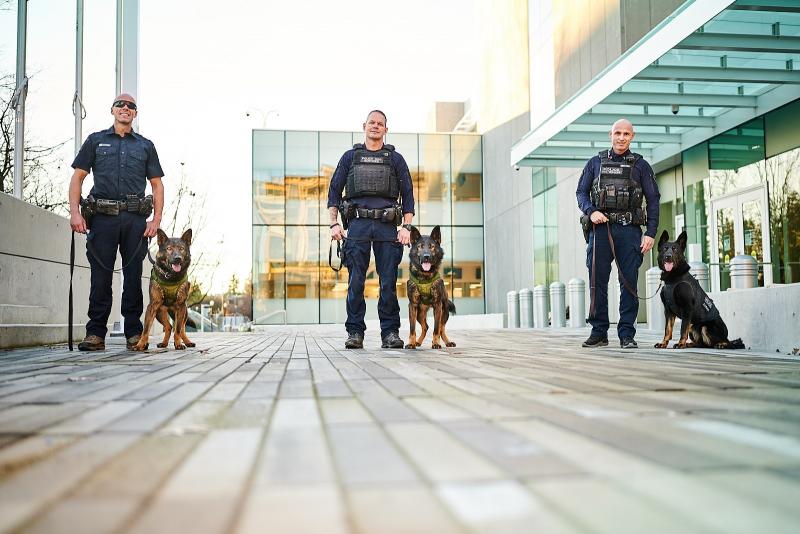 Read the amazing full story on how our AbbyPD Police Service Dog handlers & #LMDIPDS Police Service Dogs - Karma, Jero & Kato received custom-fit ballistic vests from an anonymous donor.
https://k9storm.com/blog/the-anonymous-donor
💙 To Whom It May Concern - thank you.

Want to support our retired police service dogs (aka local legends or heroes)?

Police dogs are dedicated to keeping us all safe but at the end of their career's they often require extra care. #SupportRetiredLegends was started in BC and assists retired service dogs with medical bills.

We are looking forward to our in-coming hoodies! More info: https://supportretiredlegends.com
Your Abbotsford Police Department knows that we are stronger together
Together with our community we have disrupted gang violence, reduced property crime and helped support our marginalized community. We want to continue to work with you to help solve some of our complex social issues and support our goal to make Abbotsford the safest city in BC.

There truly is Strength in Community.
Join Abby PD
Abbotsford Police Department is dedicated to providing the highest quality of police service to the citizens of Abbotsford.
In partnership with our community, we are committed to ensuring safety and security by enforcing the law, preventing crime, and responding to community needs.
Our 221+ sworn police officers, 80+ civilian staff, and 80+ volunteers are dedicated to providing the highest quality of police service to the citizens of Abbotsford.
We place great value on respect, diversity, accountability, ethics, integrity, innovation and leadership. We continuously strive for improvement and we are committed to our mission to
make Abbotsford the safest city in BC.
Join Today
Missing
Persons
We are committed to ensuring that reports of missing persons are addressed in a timely and sensitive manner.
make a request
The Abbotsford Police Department is pleased to offer a wide array of services for the citizens of our community. This section explains some of those services, in order to assist you in meeting your specific needs. Please refer to the listed links to obtain direction and instructions to allow us to serve you in the most efficient manner possible.
MANAGEMENT
MESSAGE FROM THE CHIEF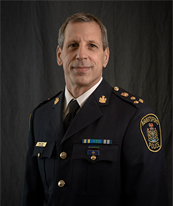 Abbotsford has grown significantly as a City and continues to grow. That growth presents many positives but it also poses difficult challenges as we have seen over the last few years. We want to change that story using the 'we' approach, where our partners and our community commit to...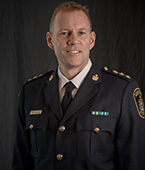 Deputy
Chief Constable
Brett Crosby-Jones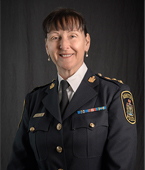 Deputy
Chief Constable
Paulette Freill