News Flash
Did you know...
E-Comm estimates that nearly 20 per cent of the emergency calls it receives are accidental. While it may be an innocent mistake, the impact of accidental calls can be harmful and E-Comm is asking for the public's help to prevent pocket dials or accidental calls to 9-1-1.
Online Crime Reporting
AbbyPD is excited to annouce their new online crime reporting.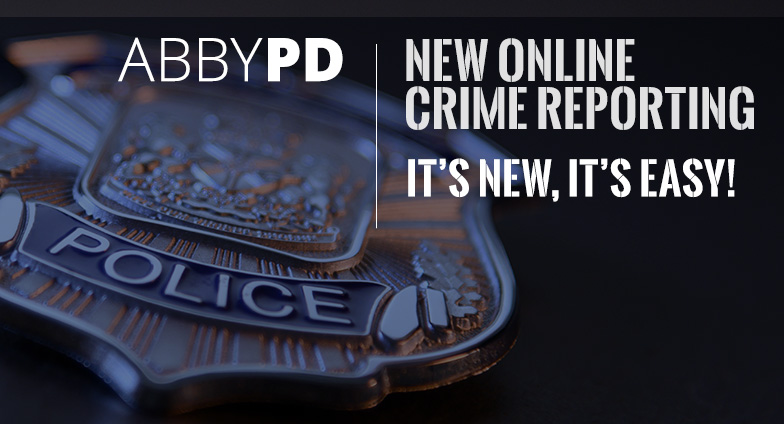 How to Report a Crime
Report a crime or incident through the following options:
Call 911
Online Through the AbbyPD Website
Text Reporting
Call AbbyPD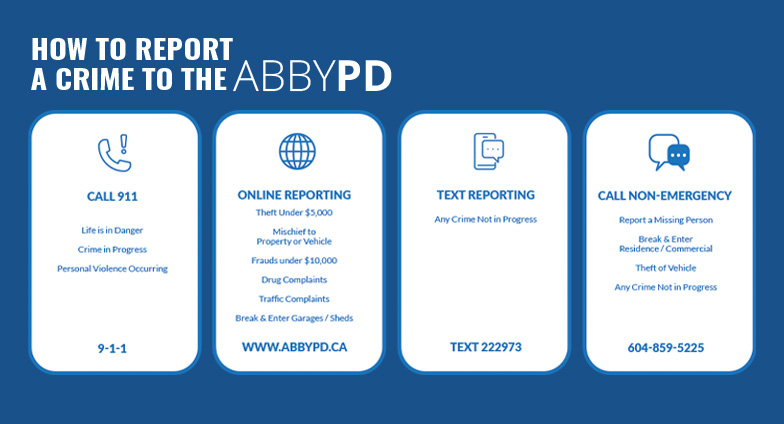 We're hiring!
The Abbotsford Police Department is a progressive organization that is constantly developing and adapting to meet the needs of our vibrant and rapidly expanding city. We are always looking for talented individuals who want to make a difference in Abbotsford, and who honour and respect their role as police officer.
Become part of the Citizens Patrol
Volunteers are extra eyes and ears in the community patrolling residential and commercial properties reporting suspicious circumstances to Police HQ. Volunteers also participate in Lock Out Auto Crime audits and other related duties.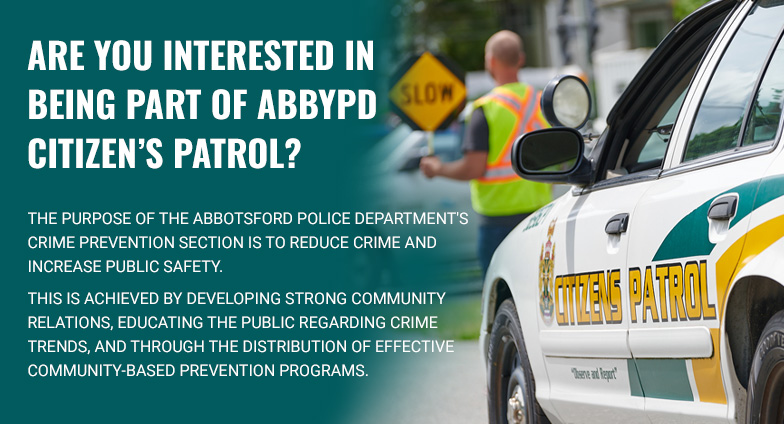 Community Connect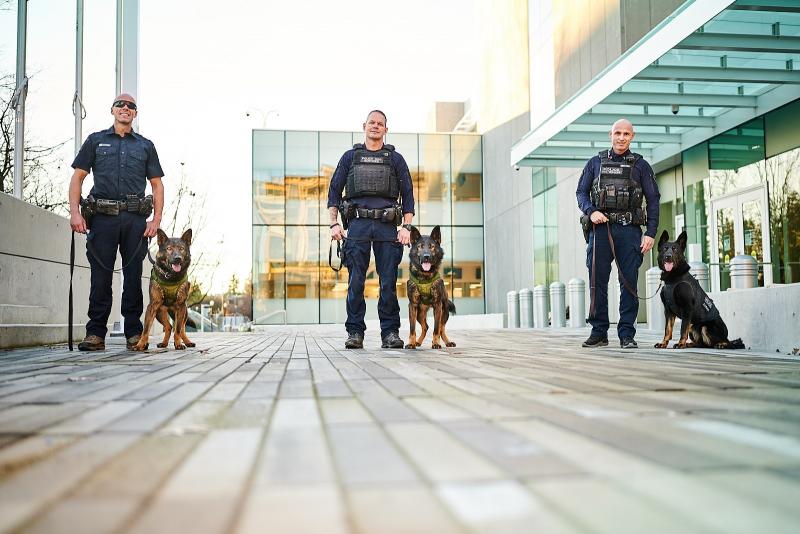 Read the amazing full story on how our AbbyPD Police Service Dog handlers & #LMDIPDS Police Service Dogs - Karma, Jero & Kato received custom-fit ballistic vests from an anonymous donor.
https://k9storm.com/blog/the-anonymous-donor
💙 To Whom It May Concern - thank you.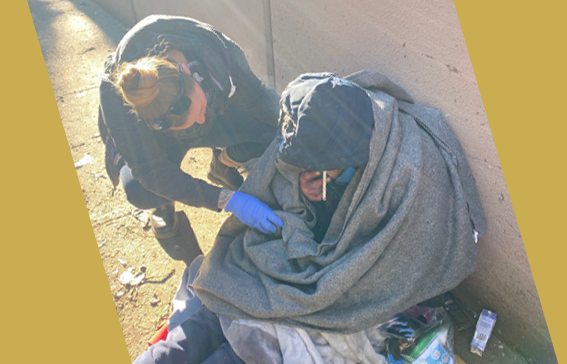 Do you know someone who's homeless? Struggling with addiction? Suffering from untreated mental health issues? There is help.
Please take a moment and reach out... make that call to Cedar Outreach Society at 604-835-5225 or visit www.cedaroutreach.com.
AbbyPD's SORT (Street Outreach Response Team) officers are out EVERY DAY helping connect people with community resources. Help US keep others from slipping through the cracks. For more info call AbbyPD at 604-859-5225.
More about SORT in Abbotsford...
Check out 👉 https://www.cbc.ca/player/play/1849382979675
Your Abbotsford Police Department knows that we are stronger together
Together with our community we have disrupted gang violence, reduced property crime and helped support our marginalized community. We want to continue to work with you to help solve some of our complex social issues and support our goal to make Abbotsford the safest city in BC.

There truly is Strength in Community.
Join Abby PD
Abbotsford Police Department is dedicated to providing the highest quality of police service to the citizens of Abbotsford.
In partnership with our community, we are committed to ensuring safety and security by enforcing the law, preventing crime, and responding to community needs.
Our 250+ sworn police officers, 80+ civilian staff, and 80+ volunteers are dedicated to providing the highest quality of police service to the citizens of Abbotsford.
We place great value on respect, diversity, accountability, ethics, integrity, innovation and leadership. We continuously strive for improvement and we are committed to our mission to
make Abbotsford the safest city in BC.
Join Today
Missing
Persons
We are committed to ensuring that reports of missing persons are addressed in a timely and sensitive manner.
make a request
The Abbotsford Police Department is pleased to offer a wide array of services for the citizens of our community. This section explains some of those services, in order to assist you in meeting your specific needs. Please refer to the listed links to obtain direction and instructions to allow us to serve you in the most efficient manner possible.
MANAGEMENT
MESSAGE FROM THE CHIEF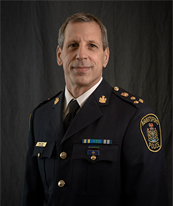 Abbotsford has grown significantly as a City and continues to grow. That growth presents many positives but it also poses difficult challenges as we have seen over the last few years. We want to change that story using the 'we' approach, where our partners and our community commit to...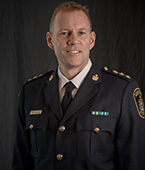 Deputy
Chief Constable
Brett Crosby-Jones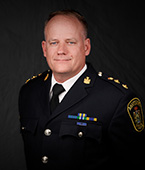 Deputy
Chief Constable
Jason Burrows