News Release
Official News Release
The Abbotsford Police Department is investigating an incident that occurred on Wednesday, September 15, 2021 between 3:45 pm and 5:50 pm, between the Matsqui Recreation Center and Tims St. The investigation is focused on the catwalk that leads from Tims St to the Matsqui Recreation Center and the football fields to the west of the school.
AbbyPD Investigators have reviewed video footage of this area and observed numerous people entering and exiting the catwalk during this time frame. AbbyPD is seeking witnesses who may have observed a male and female in the area or hanging out near a concrete barrier. The male and female are described as:
Female: Caucasian, approximately 20 years old, with long light brown hair. She was wearing a black hoodie, white tank top and black pants with white writing down the leg.
Male: Caucasian, approximately 25 years old, with short light-colored blond hair. He has tattoos on his neck, face and arms, and had a black backpack. He was wearing a red hoodie with white writing or a logo on the front and black pants.
This appears to be an isolated incident and the public are not at risk.
If you were in the area and may have been a witness to this incident, please contact the Abbotsford Police department at 604-859-5225 or text the department at 22973 (abbypd).
AbbyPD File 2021-40991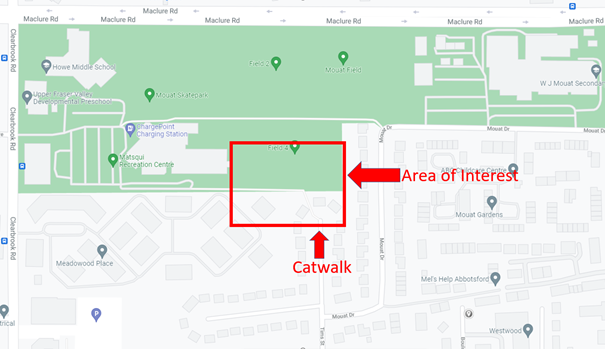 Sgt Judy Bird
Relief Media Relations Officer
[email protected]