News Release
Official News Release Download
The Abbotsford Police Department's Crime Reduction Unit are reminding Abbotsford residents to make sure you lock up your vehicle and residences. For the past 4 years, during October and the first part of November, AbbyPD have noticed an increase in residential break an enters.
The break and enters occurred during the late afternoon/early evening hours when residents were away from their homes. Entry appears to have been gained through windows or sliding doors which had been pried open or had been left unlocked. Primarily money and jewelry were stolen during the break-ins. As these investigations continue, the Abbotsford Police Department remind residents to:
-close garage doors and windows
-lock any doors in the garage, including those leading into a house
-check that all house doors and windows – front, back, side and garage – are locked
-turn on an exterior light
-turn on alarm systems and CCTV
-practice the #9pmRoutine (more info on WHAT is the 9pm routine- https://bit.ly/31O5aG0)
**Report suspicious people or activity in your neighbourhood.**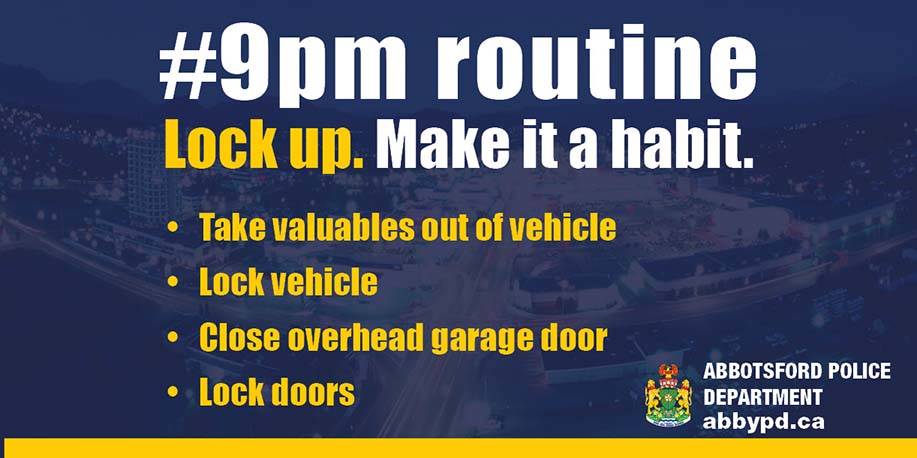 If you have information about these incidents or the suspect(s) who may be responsible, please contact the Abbotsford Police Crime Reduction Unit Tip Line at 604-864-4744.
Sgt Judy Bird
Abbotsford Police Media Relations Officer
[email protected]