Proactive Disclosure
The Abbotsford Police Department is committed to openness and transparency in our operations, activities and communications with the public. We routinely receive and respond to Freedom of Information requests that, at times, produce reports and data that would also be beneficial to the community at large. As such, we will be proactively publishing select reports and data from these Freedom of Information requests that are deemed to be in the public interest.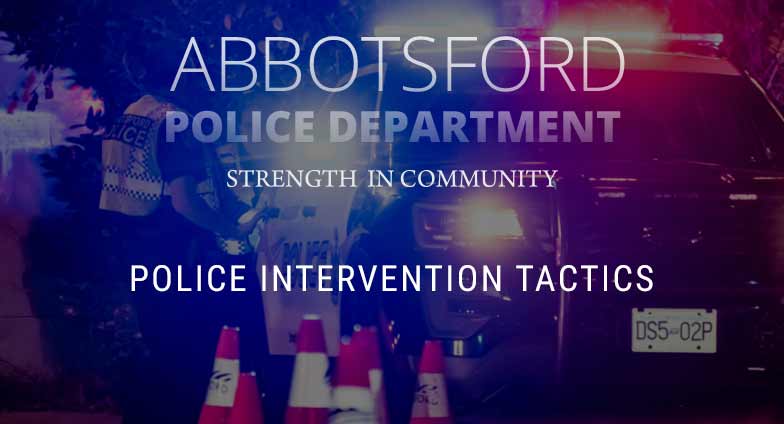 2019-2020 Police Intervention Stats
Each year, Abbotsford Police Officers undergo training and evaluation related to police intervention tactics. Training is statistically driven and constantly evolving based on changes in law, calls for service, and improved techniques or tactics as governed by professional bodies that advise or oversee law enforcement training.